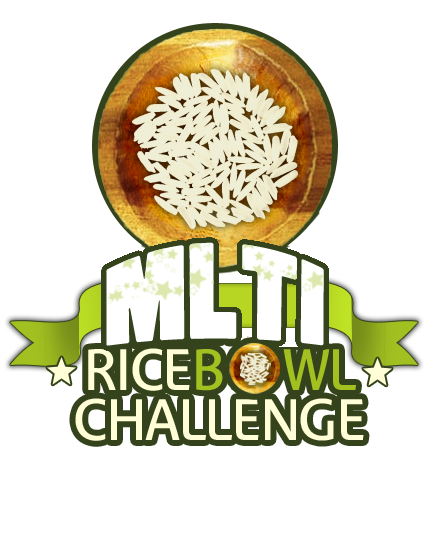 Tackle global hunger with a different kind of bowl game. Join Freerice, the Maine Learning Technology Initiative and the Alliance for Excellent Education in the RiceBowl Challenge!
What is The Rice Bowl Challenge?
Two teams compete for the RiceBowl championship from January to February. The objective? Raise rice and beat global hunger while proving intellectual strength.
The challenge begins two weeks before the NFL SuperBowl and ends on Digital Learning Day, with results tallied daily. For this year's challenge dates, updates and daily tallies go to TheRicebowl.org. Join a team! Are you rooting for the AFC Champions or the NFC Champions?
Leading the charge are students from Maine led by the Maine Department of Education's 1:1 laptop program, the Maine Learning Technology Initiative (MLTI). MLTI has already begun its blitz to tackle hunger, organizing thousands of students to battle for the Bowl.
Are you a student? A football fan? Join a team (instructions below).
Please note: you can raise rice before and after the RiceBowl Challenge, but to take part in the challenge please check the dates at TheRicebowl.org and ensure you raise as much rice as possible during these dates!
How Can You Join?
Register, if you haven't already
Check your email confirmation for login details.
Then choose your team!
And you're good to go! To ensure the grains you raised are counted as part of your groups total, make sure to click "Play" on your group at the start of every session.
You can check for updates and daily tallies on TheRicebowl.org
Teachers, How Can Your Class or School Join?
If students are under 14 years of age, they are able to register on their parent's email address. And then follow steps 1 to 4, see "How Can You Join?"
Alternatively, you can register up to 40 profiles on one email address if you register the profiles as under the age of 14. You can then either using your own email address, or a dedicated free email account, to manage sets of 40 profiles.
For more detailed steps to register a class go to Freerice.com/teachers